What is Scratchboard?/ A little History:
Scratchboard or scraperboard (as it is known as in Europe) is a direct form of engraving/etching which originated in the UK and Europe in the 19th century prior to the introduction of modern photographic techniques and was used as a less expensive alternative to other engraving/etching substrates such as metal - copper and steel plating; woodcuts, linocuts, etc; and could be photographically reproduced in smaller formats without losing too much detail.
Scratchboard was used widely for scientific illustration ie: botanical, zoological, anatomical; in maps, and product advertising illustration in magazines, newspapers, and books. It is still the preferred medium of many professional illustrators today and is widely utilised by publishing and advertising industries' professional illustrators and/ printmakers. Fine artists re-discovered scratchboard during the late 1970's/1980's when it became popular as a direct engraving medium, where the original engraving is used as the finished artwork. Although not frequently seen, particularly here in Australia scratchboard has been making it's mark in many fine art circles, receiving awards in some of the most prestigious art exhibitions both nationally and internationally.
The very first scraperboards originally consisted of cardboard or other stiff paper coated with chalk or china clay. Scraperboards used during the 1930's were white with no ink coating. Cardboard and paper based scratchart products are still in use today as cheaper alternatives for art students.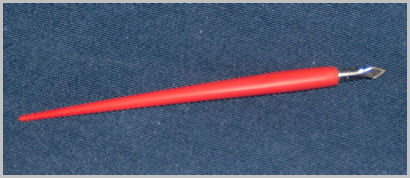 I use Professional grade Ampersand scratchboards (Claybord Black) which are hand-made at Ampersand Art Supplies in the United States by a team of 15 to 20 people. The boards consist of a rigid hardboard backing which is smoothly coated with an absorbent layer of fine kaolin clay which is then coated with black india ink. The artist uses a sharp instrument to scratch through the black ink layer revealing the clay below. Scratchboard is a subtractive drawing technique. Scratchboards also come in white (Claybord). The artist applies ink or paint medium to the white board and scratches into the ink/paint. Depending on the intention of the artist and their design, layers of scratching, inking/painting may be applied for effect until the artist is happy with the result. Graphite and charcoal, coloured pencils or pens may also be used.
Although scratchboard isn't for everyone, I recommend that every artist should try at least one scratchboard during their art career.
Scratchboard is a demanding medium that requires good to excellent drawing skills, a keen eye for detail and lots of patience as pieces may take 100's of hours to render no matter the size, depending on artists' styles and level of detail involved. For the most part artists whose works are already detail-orientated are most likely to have success with scratchboard.
What is the difference between scratchboard and pre-printed ScratchArt Kits or scratchboard pattern kits?


Scratchboards done by myself and other scratchboard artists are original works based on life and/or reference photographs and are produced on Ampersand Scratchboard/Clayboard panels imported from the USA.

ScratchArt Kits or scratchboard pattern kits are pre-printed en-masse and are the equivalent of what "Paint-by-numbers" are to original paintings. The ScratchArt Kits and patterns are really only intended for children for fun and as a 'learn to scratch' aid.
They are not used by professional or hobby fine artists who wish to learn the scratchboard technique.

The following scratchboard kit (Top) was sadly mistaken for my Lioness Scratchboard (Below) following my wins at the Fine Arts Section at the Townsville Show where I won Ist Place in Works in Black and White, Grand Champion of Show with Lioness and Highly Commended with my Ghost Cat piece. Clearly there is much to learn about this unique art form!.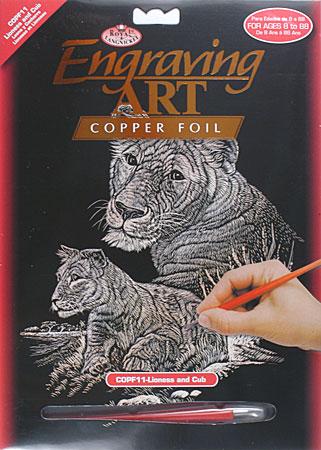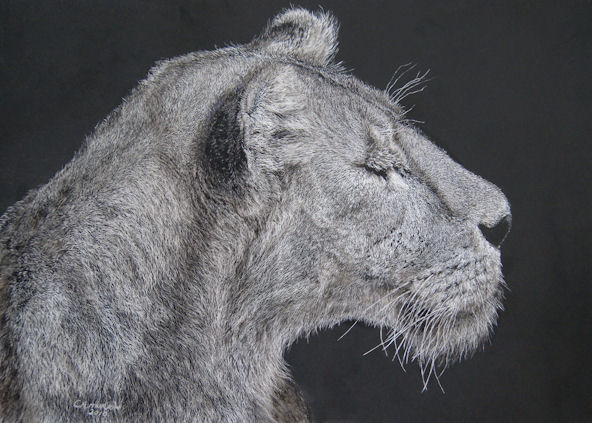 Below are two hand painted engravings from our own collection by William Home Lizars - of Glasgow, Scotland. W.H. Lizars was an engraver and Lithographer working in steel and copperplate, a Letterpress Printer, Die Cutter; map, railway plan and wood engraver; bookbinder and stationer. A man of many talents!. His shop was situated at 3 St. James Square in Edinburgh, Scotland in the 1800's. Other than his mammal engravings, he also undertook copper vignette engravings of notable people such as: Sir Robert Sibbald Bart MD, 1641-1722, a scottish physician and Antiquary; and William Smellie, 1740-1795 - Printer, Editor and Antiquary, these vignettes were done in 1840.

Some of Lizars' works also included marine animals such as fish, human anatomy, and a tourist's (traveller's) book featuring maps of Scotland.

Didelphys tristriata (L) The Three-Striped Opossum, can be found on page 269 under Bestiae in the book "Synopsis Mammalium" by Johann Baptist Fisher, originally published in 1830. Although the date written in pencil on the back of this engraving was Circa 1846. The Plate was number III. I believe that Plate IV on the right - Chironectes Yapock is also from this book, however I have not found this species mentioned in the book thus far, and have lost the information that was attached to back of this engraving long ago, Circa 1838 was written in pencil on the back of this engraving.